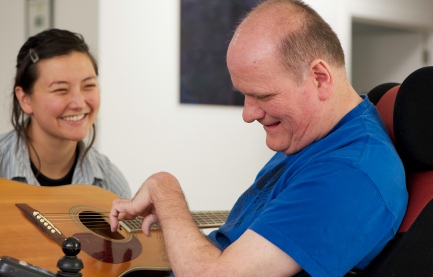 The Office of Developmental Primary Care is pleased to announce the CART Services Mobile Consult Team! Learn more about this exciting new program here.
CART Services is a multidisciplinary consult team providing services to people with developmental disabilities, clinicians, family members and support professionals throughout Northern California. Our primary focus is transition-age youth and adults. We provide phone and email consultations to assist people with developmental disabilities and their teams in addressing their health care needs. We also offer limited in-person and telemedicine consultations. Our team includes experts in primary care, nursing, psychology and parent support.  
The CART Services Team is supported by Alta California, Far Northern, Golden Gate, North Bay, and Redwood Coast Regional Centers.